South Yorkshire Fire and Rescue Service choose The Cable Lab® for CPD cable training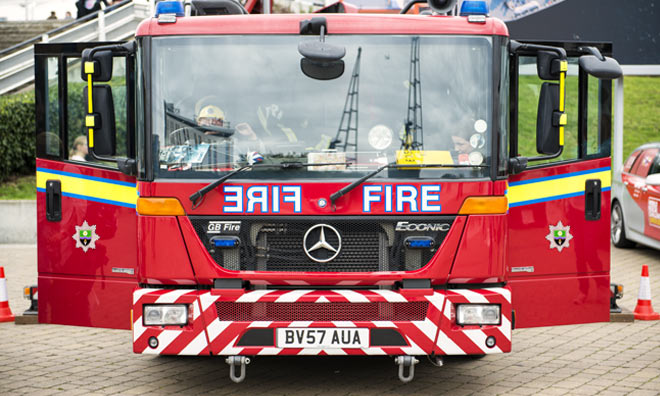 Covering key cities and towns across Yorkshire including Doncaster where Eland Cables' distribution centre is based, South Yorkshire Fire & Rescue Service have 20 stations providing emergency response to incidents across the county.
Their crews train hard physically to ensure they are up to whatever challenges an incident may throw their way, but they also understand the value of education. The experts in The Cable Lab® were approached to provide CPD-certified training on fire resistant cables – insight which we were delighted to offer to our local firefighters free of charge in recognition of the invaluable service they provide.
Over a period of 4 hours at the Barnsley headquarters of the Service, our Head of Technical and QA, Ivan Cleere, explained the role of fire resistant cables and the tests and standards they are subject to, advances in cable technology, and highlighted important differences between cable materials. This included understanding the potential hazards associated with PVC sheathed and insulated cables when subjected to fire situations, with thick, light-obscuring black smoke and toxic gases that form hydrochloric acid being pinpointed as a threat to those trapped and potentially the firefighters themselves. Ivan also explained the benefits of Low Smoke Zero Halogen (LSZH) compounds and how these can provide much needed additional time to evacuate and additional protection for vital equipment, including cables requiring continued circuit integrity under these conditions such as fire alarms, sprinkler systems, and emergency lighting.
The firefighters peppered Ivan with questions throughout the training, including about the use of LSZH in homes as well as public buildings and spaces, the result of which means they can now confidently explain how certain cables will perform in the fire situations they may find themselves in.