Achieving ISO 14064-1 for Carbon Footprint Verification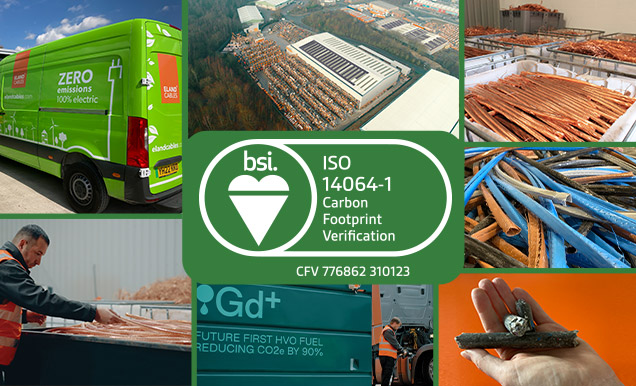 We've been taking steps to reduce our carbon emissions and implement 'nature net-positive' actions that support the circular economy – just like many of our customers and supply chain partners. With so many different ways to talk about sustainability, and 'Greenwashing' all too common, it was important that we could show that our reporting was accurate and that what we were stating could be verified. Achieving ISO 14064-1 for Carbon Footprint Verification does exactly that.
We recently submitted ourselves for audit by BSI under ISO 14064-1 for our Scope 1 (direct), Scope 2 (indirect) and Scope 3 (supply chain) reporting. It was a rigorous and detailed analysis of the data and methodology behind the figures we published in our Annual Sustainability Report, released last June and which measured and calculated our emissions for 2021 (in tonnes of carbon dioxide equivalent (tCO2e), and set out an ambitious action plan on how we could make positive gains. At that time we also became a signatory of the UN Global Compact Sustainable Development Goals and committed to the Science Based Targets Initiative, where we set 2021 as our baseline year. Achieving the Verification of Opinion Statement confirms our reported figures and strengthens the position of our sustainability work.
Since releasing our Sustainability Report we've taken substantial steps forward in our drive to reduce our carbon footprint and ultimately reach Net Zero – more of which will follow when we release our annual report for 2022. So what does that mean for us – and for our customers? Now, with a verified base year, the efficacy of our future reduction and mitigation efforts can be properly gauged and the impact easily shared with all our stakeholders. It helps customers make informed buying decisions based on sustainable procurement, and can serve as a case study or blueprint for others to follow.
We remain keen to discuss the challenges our customers face in their own sustainability journey, as we know collaboration can bring rewards. We hope that by seeking independent verification of our footprint it highlights shared values in protecting the environment, as well as a commitment to the wider ESG landscape.