M27 - Englands smart motorway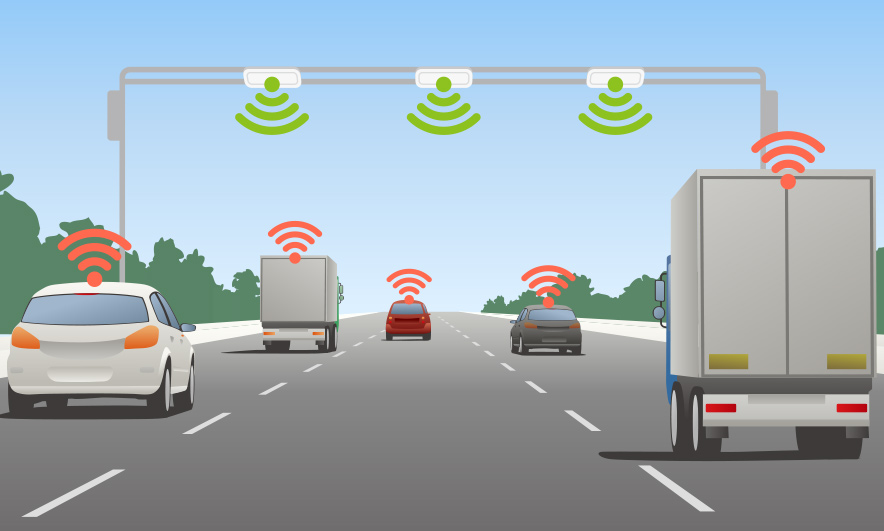 Highways England published plans earlier this year to upgrade a stretch of the M27 between Southampton and Portsmouth into a smart motorway. Approximately 140,000 drivers use the route every day and are set to benefit from the project.
What are 'smart motorways'?
Smart motorways use technology to reduce congestion and to improve journey time reliability. Measures used by a smart motorway include:
making the hard shoulder available as a traffic lane, either permanently or at peak times.
introducing technology to monitor congestion levels and change the speed limits if traffic needs to be smoothed out. Technology is also used to activate warning signs, alerting drivers to traffic jams and hazards, or to signal that lanes ahead are closed
There is already evidence of the benefits of smart motorways. The first smart motorway scheme opened to traffic on the M42 motorway in 2006 (and was originally known as a 'managed motorway'). Analysis of data gathered since opening has found that:
journey reliability improved by 22%.
personal injury accidents halved.
where accidents did occur, severity was much lower overall with no fatalities and fewer serious injuries.
Specific plans for the M27
The M27 is a key strategic road, running between Cadnam, to the west of Southampton, and Portsmouth, and connects with the M3, major routes into London and the rest of the UK. With 140,000 vehicles using the M27 every day, the stretch along the south coast suffers with heavy congestion, particularly during UK holiday periods.
Under the proposed plans:
an extra lane will be added in each direction to the M27 from Junction 4 near Southampton (the interchange with the M3) and Junction 11 for Fareham, to upgrade it to an all-lane-running smart motorway.
new technology will help to manage traffic to reduce delays and give drivers up-to-date information about conditions on the road ahead.
the hard shoulder will be permanently converted into a live running lane between Junctions 4 and 11 in both directions.
new signs and signals will be used to vary the speed limit to reduce congestion at busy times, and to control traffic if there is an obstruction on the road ahead.
Highways England delivery director Mike Grant said: "This upgrade of the M27 between Southampton and Fareham will tackle congestion and improve journey times not only for the tens of thousands of drivers who use the M27 every day, but also holiday makers using this busy stretch of motorway to get to the south coast ports as well as the South West of England.
Smart motorways are central to our ambitious plans for modernising the motorway network and will add 120 miles of new lanes to motorways in the South East by 2020. They add vital extra capacity, improve journey times and maintain high levels of safety. Drivers will also see better information about conditions through new smart motorway technology which helps us to manage incidents, smooth traffic flow and make journeys more reliable."
Initial work is already underway, with main construction scheduled to start later this year. The smart motorway will be fully operational in 2021 - relatively quickly delivering significant improvements to people's journey time. The use of smart technology on infrastructure will help provide consistent and universal access to journey information and keep people's attention on their road rather than on the traffic and route information provided by personal mobile and in-car smart devices, and so we should expect to see it rolled out across more of the UK road network in the coming years.