Data Centre World – our chance to talk to this power-intensive industry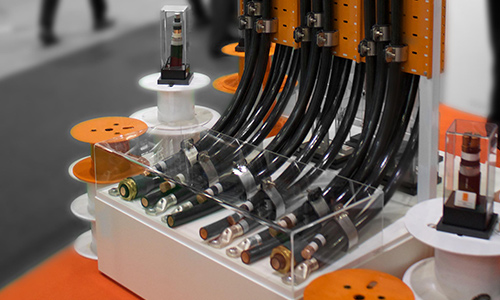 Our presence last week at Data Centre World exhibition at Excel, London was a chance for us to talk to an industry we have a growing presence in. With data security one of the most regularly touted watch-words, the matter of how and where digital information is stored is a matter held in strict confidentiality.
From government entities and international corporations looking for 24/7/365 global availability through to SMEs focused on simply maintaining a robust system, many companies choose to locate their data offsite as part of their Disaster Recovery plans. It is here that the work of the large-scale data centres plays an important but often underrated role – after all, it's only when things go wrong that you need to fall back on their work.
Whether co-location sites or standalone operations for individual organisations, data centres by their nature are always on, processing information 24/7 - it's a power-intensive operation delivering climate control, fire suppression systems and redundant power supplies in addition to the server suite, and all drawing consistently from the national grid. At the top end of the data centre world are the Tier 4 facilities, offering 99.995% availability, a fault tolerant site infrastructure with in-built redundancy, full back-up power systems including across HVAC, and independent distribution paths to the IT kit. Building and maintaining such an environment is a costly endeavour.
Eland Cables' work with data centres, including Tier 4 facilities, sees us deliver complex power solutions in a way that makes installation simple – and simple saves time and money. We take the installation environment, the space constraints, and the equipment demands into account: cables are designed to offer greater flexibility, with these cables and cable accessories carefully calibrated to agreed tolerances so that termination is straightforward. We also offer cable assembly and harnessing services, and our UKAS accredited ISO 17025 cable testing laboratory assures the quality and compliance of all our products.
We're excited to be working on a number of high-profile projects where they've chosen us precisely for our combination of technical excellence, cable quality, and proactive project management style. If you operate in this sphere, and you didn't get to speak to us at DCW 2017, then get in touch with our data centre experts.