£1m Innovate UK grant for a new low-loss cable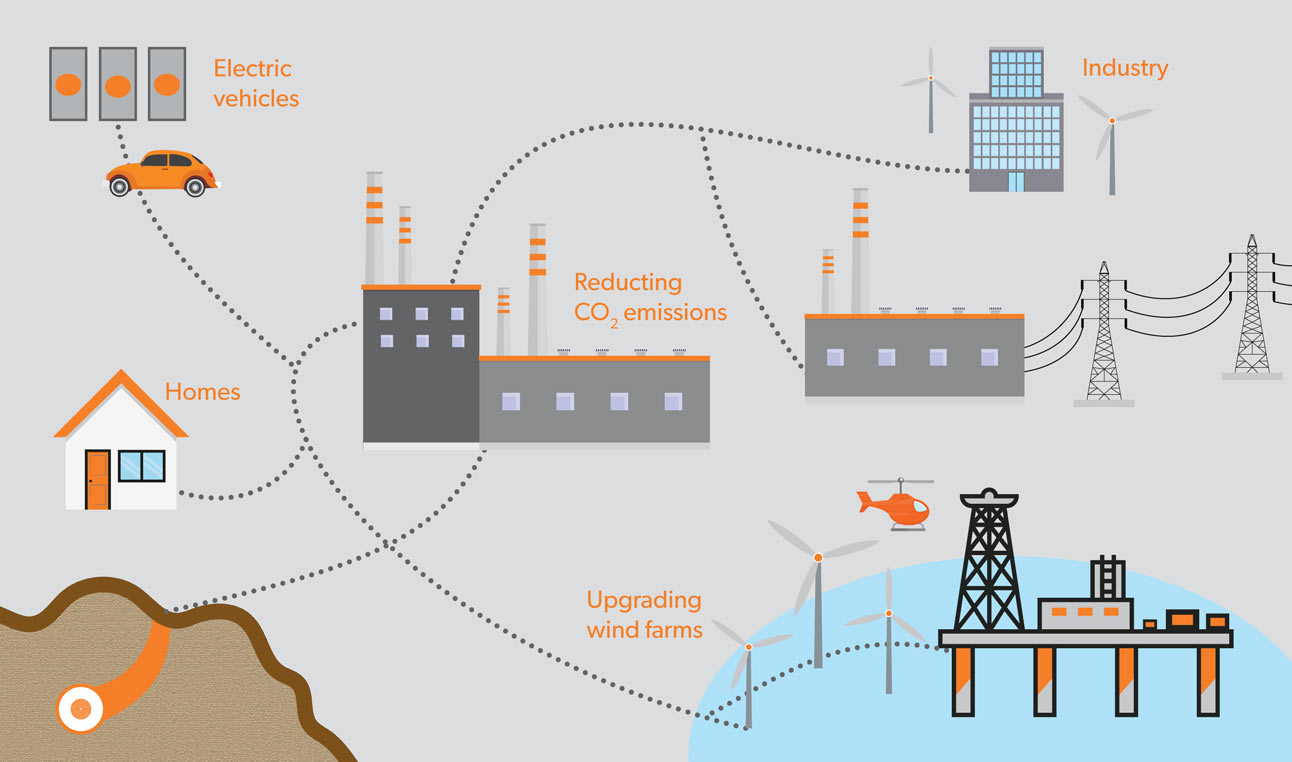 Eland Cables, the global supplier of power, data, control and instrumentation cables and cable accessories, is proud to announce its role in a £1m Innovate UK grant-funded project to deliver pioneering new cable technology.
It uses new long linear capacitor cable technology, dubbed the Capacitive Transfer System (CTS), and promises to slash power loss in the UK transmission, distribution and renewable generation sectors, yielding significant economic and environmental benefits. Invented by Enertechnos, it is supported by a select consortium of partners, including Eland Cables, in order to bring this proven concept to a real-world application.
Jean-Sébastien Pelland, Director at Eland Cables, commented: "Whilst we're constantly asked to think more about energy efficiency in our homes and businesses, there's also a huge amount of energy lost before it even reaches us – the commercial and environmental gains of a more efficient transmission and distribution system are staggering."
The statistics show just how important this technology could be: The UK currently loses approximately 27 terawatt hours (around 7.6%) of the power it generates during transmission and distribution. This equates to £1.1bn spent annually on wasted power, and based on the 2016 average carbon intensity of 275g of carbon emitted per kilowatt hour produced, could account for as much as 7,425,000 tonnes of carbon.
Eland Cables' MV cable experts and ISO17025 UKAS cable test laboratory are using their extensive experience in the development and production of prototypes, blending the CTS technology with existing cable manufacturing processes to produce a product that will deliver the performance while meeting the standards and long-term requirements of a buried power distribution cable. Beyond the prototype phase, they will then commission a full manufacturing run.
The other project partners working with Enertechnos and Eland Cables on this exciting project are:
Brunel University's Institute of Energy Futures, who will develop a software simulation programme to test CTS on a virtual grid to demonstrate the energy savings across extended cable runs.
The Welding Institute(TWI), who are supporting with materials handling, jointing and other practical installation assistance to ensure that the in-field deployment of this cable can be achieved in the same manner as existing products.
This technology already has an agreed test site running 15km of 'standard' cable alongside the installation to offer direct comparison. When the results of this test site demonstrate the significantly lower levels of loss, the commercial viability of the CTS cable is enormous. With over 60 million kilometres of power distribution cable in use in the UK, of which 75% is over 25 years old, this new technology can deliver potentially huge efficiency gains when the network is updated.
Jean-Sébastien continues: "We look forward to helping Enertechnos make their revolutionary new cable a commercial reality and playing our part in creating a cleaner, leaner UK power transmission sector.
"With global energy demand set to increase by 48% by 2060, the roll-out of the electrified, digital railway, and the growth of new technologies such as electric vehicles, it looks as if the potential gains across a number of industries will only increase."
Dominic Quennell, Managing Director at Enertechnos, added: "CTS is a highly innovative solution and we are delighted to be working with the world class expertise of the Eland Cables team to bring CTS to market."