Delivering our new CPD-certified CPR course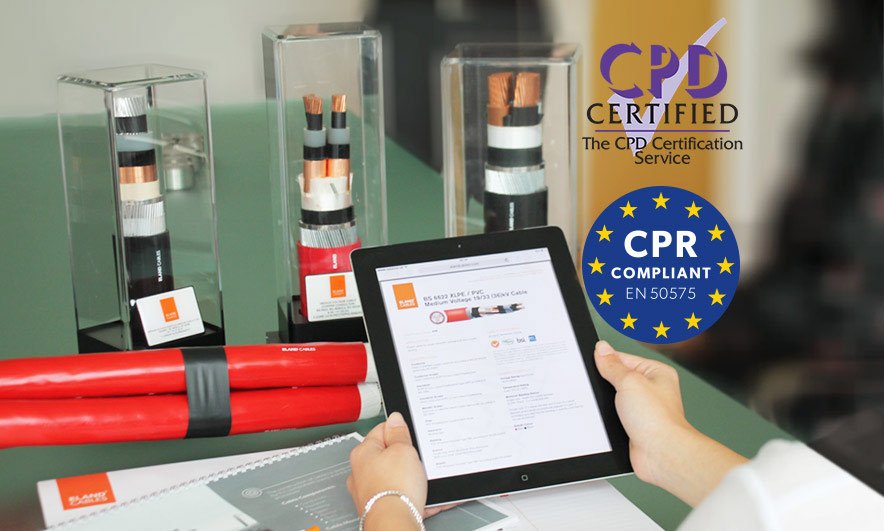 The Construction Products Regulation may have been in effect for almost 12 months now, but from discussions with clients and contacts it's apparent that the CPR legislation is still far from clear for many. Our time at Data Centre World at London's ExCel was spent in no small part answering questions relating to specific installations both here in the UK and across Europe. People are still not comfortable with the differences between stock manufactured before the mandatory CPR date and cables manufactured after that date - the latter being the only one requiring CPR classification. 
These uncertainties underline why we produced a CPR cable training programme and had it certified by CPD, for Continuous Professional Development. The course is designed to give non-cable-experts the grounding they need to understand the legislation and stay on the side of compliance, giving the attendee the confidence to know the essentials but also realise when further clarification is required. This CPD-certified course gives a clear demonstration of the desire to deliver compliance in the design and specification of fixed installation projects.
Our technical experts and CPR compliance team combined to produce a current and comprehensive overview of the legislation. From the testing protocols to secure the CPR classification to looking at particular materials, their properties, and the Euroclasses they generally achieve. It also looks how the UK has adopted the Regulation, the approach that other European countries are taking, and what we can expect from the future. 
The CPD course has already been rolled out to a number of companies who are actively designing installations that require compliance, with the feedback being universally positive. If you believe your company would benefit from cable training focused on this key piece of legislation, please get in touch by emailing training@elandcables.com.