Press Release: Launching Eland Cables' new Cable Recycling Service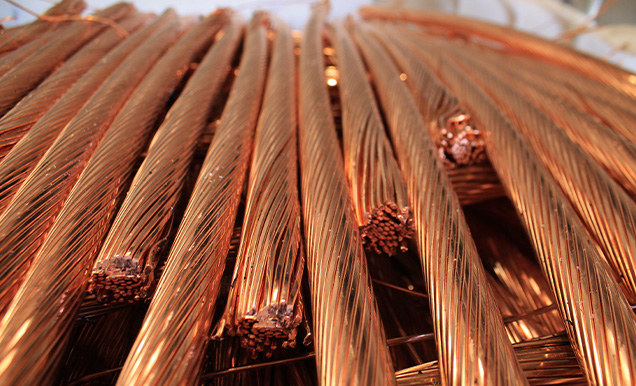 With Sustainable Operations a key consideration for us as a business and for our customers, we've taken steps to support end-of-life product actions by investing heavily in cable recycling equipment and launching it as a service to customers and third-parties alike.
Whether installation wastage or legacy cables pulled from buildings set to be modernised, the issue of cable disposal can be a challenge. Controlled disposal under WEEE regulations is mandated across Europe for all electrical and electronic items, including cables, yet it is not always simple to do. The environmental impact of sourcing raw materials and the embodied carbon emissions in the final product are such that it's increasingly important to recycle these materials at end of life. Whilst they cannot be re-made into electrical cables (owing to cable standards dictating materials), the component parts have many other uses.
The large-scale recycling equipment we've installed in our main Operations sites can chomp through these cables, stripping and separating them so each layer of material can be recycled. That means copper from conductors and wire screens, aluminium from conductors and armouring, and steel from multicore cable armouring, separated from XLPE insulation and PVC, MDPE and LSZH sheathing. The materials can all be melted down and reshaped into new products – the only exception being XLPE which as a cross-linked thermosetting material can't be reshaped but can be chipped and used for things like children's playground matting and other heavy-duty flooring.
Clarke, Head of Logistics commented, 'It's definitely unusual for a cable company to add recycling to their services, creating additional transport considerations, and hiring dedicated team members to process the materials, but it underlines the extent that Eland Cables sees the bigger picture."
He added, "We've always looked at how we can help our customers and their projects – this is just one more way in which we can."
Deborah, Head of Comms & ESG confirmed, "By shifting the focus from 'cradle-to-grave' and instead thinking 'cradle-to-cradle' it makes much better use of the resources we have. Whilst a cable lifespan can be 40+ years in the right installation and environment, our use of those materials shouldn't stop there. Our cable recycling service helps make our operations more sustainable, and helps our customers' projects too – and every little helps when it comes to protecting our environment!"
For more information please see our cable recycling service page or contact us on recycling@elandcables.com.