Success in the British Safety Council 5-star Health & Safety Award once again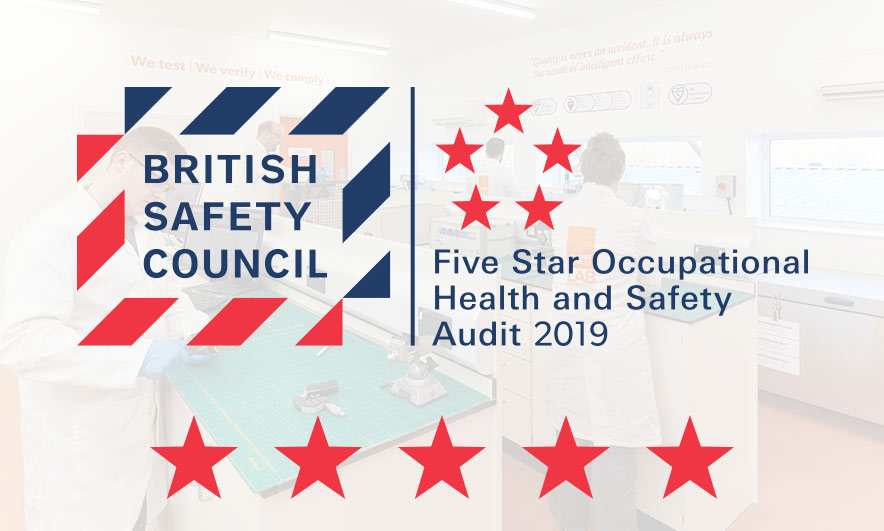 The British Safety Council has awarded us five stars in our annual audit once again – a standard we've proudly achieved every year we've put ourselves forward for the assessment.
British Safety Council five star certification is only achieved by companies who can demonstrate their ongoing and exacting approach to health and safety in the workplace. BSC state that it is the most comprehensive, contemporary and quantifiable audit process available, testing performance against the latest legislation, standards and best practice. It looks closely at the leadership, stakeholder engagement, risk management, organisational culture, and continuous improvement approach to health and safety. Importantly, it demands a holistic approach, looking not just at safe working practices but also at the mental and physical wellbeing of the employees. They demand that the values are embraced throughout the company and that they are led from the top-down, creating initiatives and ensuring consistent delivery of these practices – something that's very much part of the ethos of working at Eland Cables.
The audit, conducted over 2 days, takes into account our BSI ISO 9001 Quality Management Systems and BSI OHSAS 18001 Occupational Health & Safety Certifications, but also takes time to talk to our employees about their experiences and how they do their job. It ensures that the provisions for safe working are more than just policies – that they're part of everyday activity.
It's recognised that physical wellbeing is only part of the picture. Supporting mental health – both when an individual is struggling and as a proactive approach – is just as important. The BSC audit took into account our efforts here too, designed to create a happy as well as healthy workplace, supporting our employees' mental and physical health. In all, it's a resounding vote of confidence and support in the work we do to look after our employees, and one we are delighted to have achieved this once more.