What is the difference between AC and DC?
Electrical current flows from a point of positive charge to a point of negative charge whilst essentially the electrons flow in the opposite direction. 
AC stands for an alternating current. Essentially the polarity of the supply is changing with time and as it does the current flows in one direction and then the other. Mains power generation is typically AC - most generators are based on an alternator which creates an alternating current as the wire stator turns within a magnetic field. AC power transmission is also preferred for high voltage mains transmission because it is relatively easy to step down the voltages for various applications with transformers. The frequency of this alternating direction for mains supply in the UK is 50Hz, or 50 cycles per second.
DC stands for direct current. Here the current flow is in the one direction only and does not alternate. This is typical of the sort of current produced by a battery. Power generated by photovoltaic panels is DC and would need to be converted with a power inverter to be used for standard mains applications. DC power, once generated, is very useful in speed control motors etc.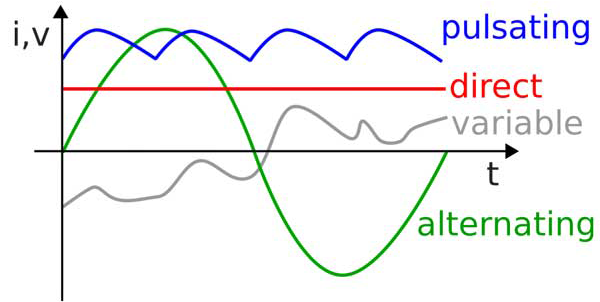 Cable Portfolio
View our comprehensive range of power, data, control and instrumentation cables and accessories
Go
Cable Testing
Read more on the different tests we conduct in our Cable Laboratory
the Tests
Case Studies
Read about some of the projects we've worked on, spanning all industries
Read on