How should electrical cable drums be handled / shipped?
Electrical cable drums can be heavy and difficult to handle manually. It is important that a proper risk assessment is done before handling drums.
Plywood drums should not be rolled on the ground. Wooden cable drums are not meant to be rolled over significant distances.
When rolling drums the following considerations should be taken into account:
The mass of the drum
The visibility in the direction in which the drum is being rolled
The condition of the ground (which should be smooth, hard and flat)
The method of rolling and the direction of lay of the cable on the drum
The condition of the drum
Any additional considerations flagged by the risk assessment
Particular care should be taken with full drums of cable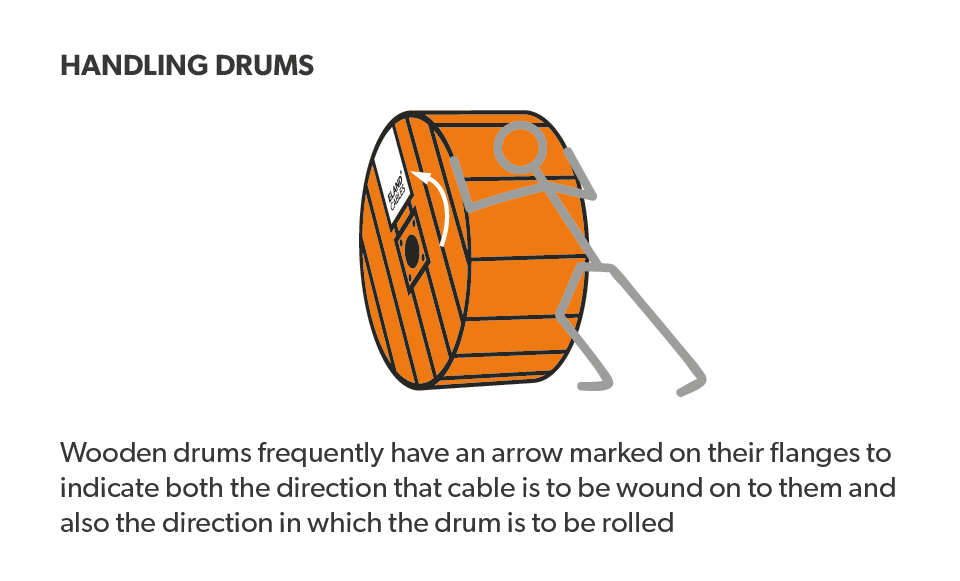 When lifting drums use appropriate lifting equipment, rated for the load they are intended to carry.
When lifting with a crane it is important to make sure the drums are properly supported with a through shaft and spreader bar to prevent damage to the drum or to the cable.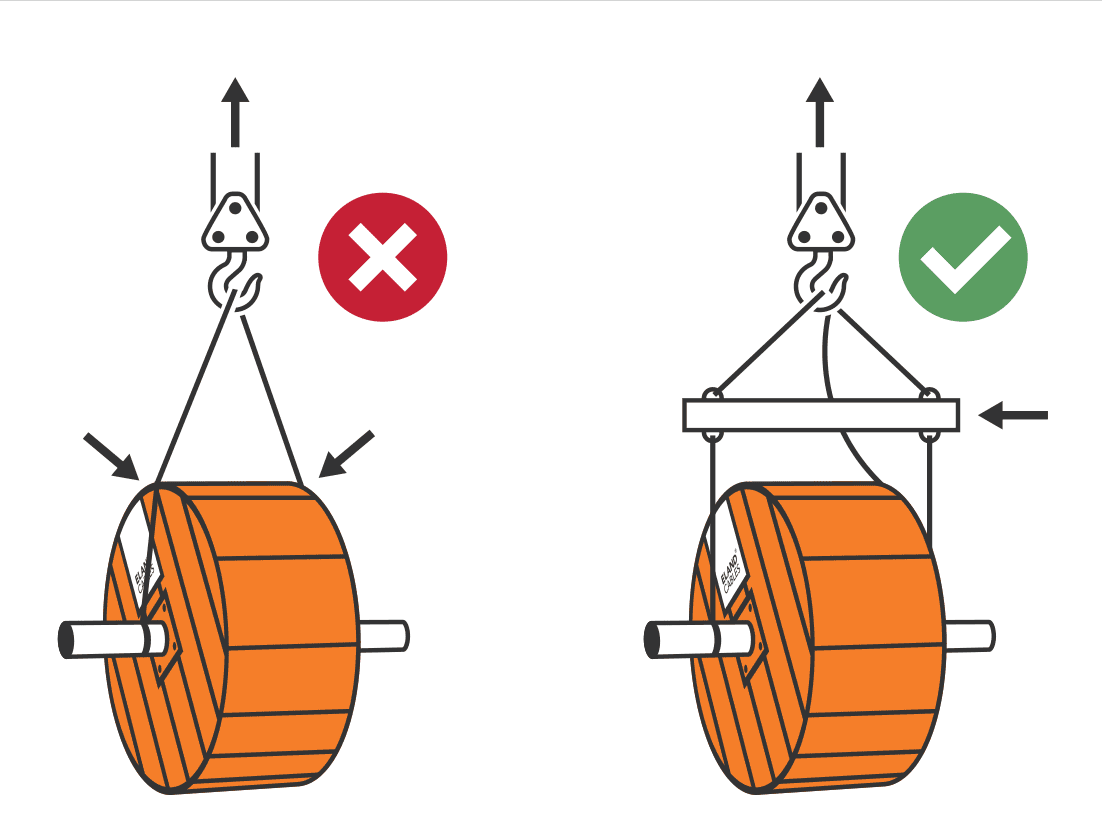 When using a forklift truck to lift the cable, the drum must be handled correctly, lifting from the right direction. The cable should never be lifted by the flange on the flat and must be lifted on its edge as shown below; 

When transporting cable drums it's essential to make sure that the drums are adequately strapped to prevent rolling and are secured to the vehicle.
Cable Portfolio
View our comprehensive range of power, data, control and instrumentation cables and accessories
Go
Cable Testing
Read more on the different tests we conduct in our Cable Laboratory
the Tests
Case Studies
Read about some of the projects we've worked on, spanning all industries
Read on