COVID-19 update statement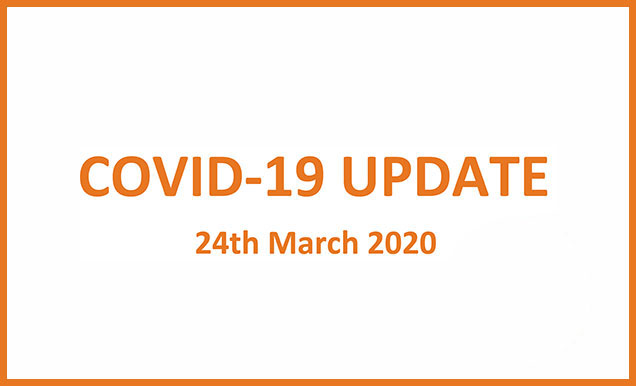 At this time of uncertainty, and with many companies faced with a changing landscape, Eland Cables seeks to reassure our customers that at this time we remain operational. UK Government guidance currently allows for the continued operation of manufacturing, industrial and infrastructure work, and as a key supplier we remain ready to support that work.
We've long maintained an extensive stockholding of both fast-moving products and more industry-specific lines, and indeed invested further in the lead up to Brexit, so as it stands today we are in a strong position to meet both existing and new orders, and our Goods-In department continue to receive daily deliveries. Additionally, with our own fleet we remain able to service our customers in the UK & Ireland without relying upon third parties. For our International customers we continue to work towards agreed project timelines, shipping from our distribution centre or one of our European hubs, and working with our logistics partners to expedite delivery subject to prevailing customs restrictions at destination.
We are, of course, monitoring daily the progression of the virus and its potential impact on our supply chain, and implementing appropriate contingency plans, and will further advise customers should this position evolve.
Eland Cables recognises the threat of COVID-19 and remains conscious of the wellbeing of our staff and our communities. Their health remains our paramount concern and we are doing what we can to mitigate the risk they face whilst still providing the service you need. This includes remote working for the majority of our office staff, our distribution centre operating standalone shifts with clear breaks changeover of 30 mins to improve operational resilience, an intensified and ongoing deep clean programme, and adherence to best practice guidance for our delivery drivers and other employees in contact with customers. For now, our sales team, cable testing laboratory, technical experts and distribution centre remain available to you as normal.