Achieving the British Safety Council Covid-19 Assessment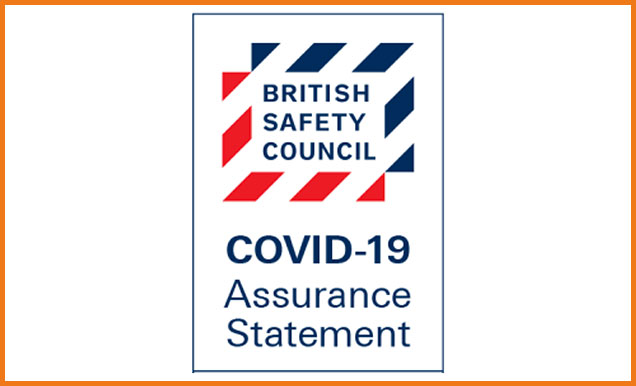 The British Safety Council recently audited and confirmed that Eland Cables has achieved all the requirements of its new Covid-19 Assurance Assessment making us one of the first companies in the UK to be assessed against this important and topical health & safety evaluation.
As a company we always have a clear focus on the health & wellbeing of our colleagues and communities, especially throughout this pandemic. We have already made the transition this year from BSI ISO 18001 to BSI ISO 45001, and we have for several years achieved 5-star status in the British Safety Council's Occupational Health & Safety Audit but we wanted to go further. We felt that securing independent recognition that we are meeting and exceeding Government regulations and best practice recommendations was important to provide reassurance on our activities both internally and to the wider community.
The British Safety Council have audited the measures we have put in place, as outlined in our 27th May statement, including assessing our operational processes for enacting effective social distancing. The audit included an evaluation of our approach to protecting all stakeholders through the use of personal protective equipment and enhanced cleaning protocols amongst other virus transmission risk mitigation measures. Due consideration was also given to our workforce engagement and to our commitment to employee wellbeing in these challenging times.
By being one of the first companies in the UK to achieve the BSC Covid-19 Assurance Assessment we continue to reinforce our position of putting quality and compliance, in all aspects of what we do, at the very forefront of our business.