What are the benefits of Silicone insulated cables?
Silicone rubber insulated cables have outstanding thermal range with some suitable for high temperatures up to 200oC and lows down to -90°C. Silicone rubber cables also have excellent flexibility. Whilst silicone rubber insulation doesn't offer the same mechanical toughness and cut-through resistance when compared to most other elastomers, this can be compensated for with the addition of a glass fibre braid and silicone varnish.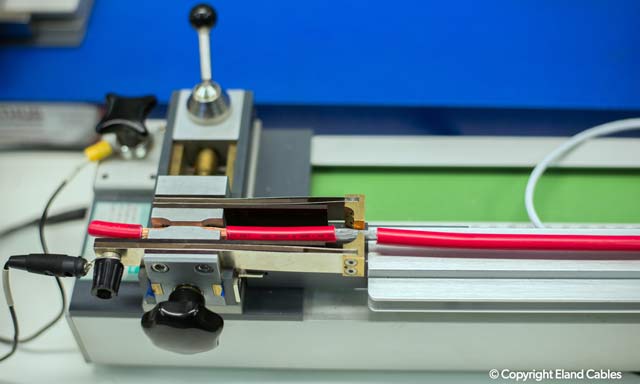 The mineral nature of silicone rubber insulation makes the silicone cables uniquely suitable for fire resistant cables required to maintain circuit integrity in the event of a fire. When the cable is in a fire situation a film of fused silica is deposited onto the conductor providing substantial insulation properties. The addition of specialist additives can enhance the strength of this fused silica around the conductor. Silicone cables are LSZH - low smoke zero halogen materials - an additional benefit that makes them particularly suitable for fire situations.
Silicone insulation also has good oil and solvent resistance, and good corona, and ozone and weathering resistance.
What are the benefits of PTFE insulated cables?
Polytetrafluoroethylene (PTFE) is a tough fluorocarbon polymer material that's used as an insulation material to provide cables with enhance performance for challenging applications and environments.
Cable Portfolio
View our comprehensive range of power, data, control and instrumentation cables and accessories
Go
Cable Testing
Read more on the different tests we conduct in our Cable Laboratory
the Tests
Case Studies
Read about some of the projects we've worked on, spanning all industries
Read on