Quality: why it's still top priority: Electrical Trade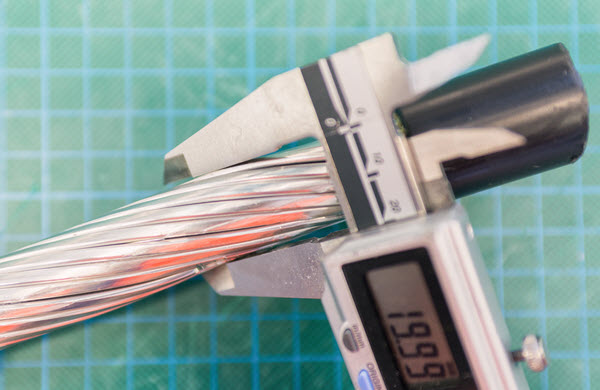 Not all cables are created equal. It may sound like a rather obvious statement, but sadly there are still sub-standard, non-compliant cables, and even counterfeit cables in the wider marketplace. Ensuring consistent quality of product is paramount; the insulation thickness must be within agreed tolerances, braids and tapes must have adequate coverage for screening, the application of an extruded sheathing must be carefully controlled. If cables are made with precision, then how can you calibrate with cable accessories for termination – what size cable gland do you use if you can't definitively say what the parameters for overall dimensions are? Every batch of every cable should meet the same high standards.
Can it be proven or are you taking it on trust?
Unless there is obvious damage to the outer sheath of the cable it can be difficult to identify whether the cable you buy meets all the required British and international standards and is compliant with relative European Directives. Take the ubiquitous Low Smoke Zero Halogen SWA cable: you may know it simply as BS6724, but there are more than a dozen tests that the cable must pass within the terms of that standard, including a vertical flame test, voltage test, sheath thickness measurements, smoke emissions testing, and core spark tests. On top of that it must be compliant with the RoHS Directive on the restriction of hazardous substances and meet the terms of the Low Voltage Directive. Even with a cable that passes all the requisite tests to meet BS6724 when it leaves the factory, you're still then remaining reliant on the supplier storing the cables in optimal conditions to avoid any water ingress or damage prior to it reaching your site.
Never compromise – it must comply
The ability to prove product quality is something we can proudly demonstrate. Through Eland Cables' ISO 17025 cable testing laboratory, The Cable Lab®, we undertake extensive Quality Assurance on all our cable products. We know our customers rely on the cables we supply doing exactly what they're supposed to, and our UKAS accreditation underlines the validity and veracity of our testing.
Choosing your supplier is more important than ever and quality extends beyond the cable itself and into the service the supplier offers. Customer service, technical support, extensive stockholding for immediate fulfilment, value-adding services such as cut-to-length orders, premium logistics partners for next-day deliveries – it all comes together to deliver a product that meets your high expectations.
We work with a large number of high-profile, quality-conscious organisations and for them, as for all our customers, the 'Eland Experience' runs from initial contact and quotation all the way through to delivery and beyond. You need to rely on your cable supplier being experts in their industry so you can focus on being the expert in yours. Similarly, any product you sell and any project you put your time and reputation into deserves a cable that reflects the quality of your work. It demonstrates a commitment to deliver the best.
Never compromise on quality. Use a trusted supplier – use Eland Cables.
For more information on our extensive stockholding of wholesale and specialist cables, as well as details on The Cable Lab® please visit our website www.elandcables.com