Five Star Status from the British Safety Council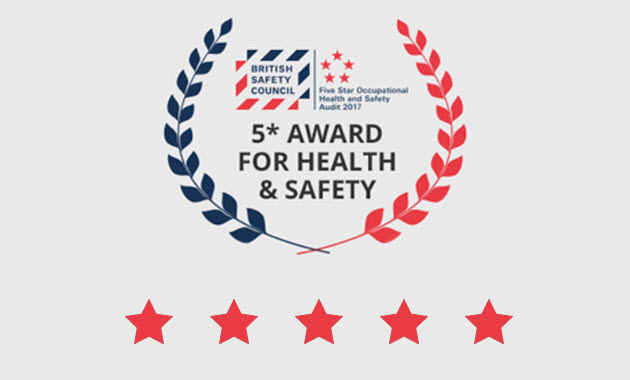 We are proud to announce that Eland Cables has once again been awarded five-star status for the British Safety Council Occupational Health and Safety award.
This award is a testament to Eland Cables' continuing drive towards quality in everything we do. It allows us to benchmark our performance against the latest legislation, recognised standards and best practice techniques, promoting excellence in our approach to workplace health and safety and employee wellbeing. This robust audit process includes safety culture, leadership, and stakeholder participation, as well as looking how an organisation identifies and controls psychosocial issues to encompass behavioural safety. Through safe working practices, Eland Cables is dedicated to providing a safe environment and is committed to ensuring our customers and employees' wellbeing.
"Quality at Eland Cables is paramount," says Philip Brown, MD of Eland Cables. "Creating a safe workplace is a key part of our commitment to putting our customers and employees first. Safety is not something we take lightly in our industry and so the internationally recognised British Safety Council's Five Star Occupational Health and Safety accreditation - the highest accreditation available – is an important recognition of quality for us. We won't settle for anything less than excellence."
This award is in addition to the BSI OHSAS 18001 accreditation we currently hold, and the other quality accreditations held across the business, including UKAS accreditation to ISO 17025 and the BSI RoHS Trusted Kitemark® held by The Cable Lab®.